About us
Bigosaur is a dream come true. A dream of building a company making games one wouldn't just want to play, but be passionate about. Because of this, our main focus is, and always will be, the gameplay. We play all our games ourselves, so we can ensure that they bring excitement to players' lives.
Company info
Bigosaur doo
Sentandrejski put 11
21000 Novi Sad
Serbia
Current project: Seeders
Seeders: The First Encounter is a 2D puzzle platformer game. Please help to get the game on Steam: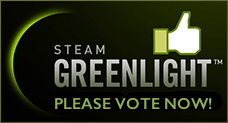 Download free demo (for Windows)
I was inspired by Braid, Limbo and Fez and wanted to make a challenging game like those. The plan is to release it on Steam by the end of this year, for Windows, Linux and Mac.